23rd September - Newsletter
Filter Content
23rd September - Newsletter
It has been another happy and productive week at Dunalley. Your children continue to embrace school life whilst learning and achieving together.
New staff
You may have noticed some new faces amongst our staff; we would like to welcome three new Teaching Partners to our team.
Hannah John
Stephanie Taylor
Shelley Sullivan
They have all settled in well and are already making a positive impact on teaching at learning at Dunalley.
Congratulations
Congratulations to Mrs Hannah Spiers who has been appointed as Nursery Practitioner, Hannah has been a valued member of staff since September 2021 and is already well known to the nursery children. The OPAL team will certainly miss Hannah.
We're pleased to let you know that we will be starting to run clubs on Monday 3rd October. We are extremely fortunate to have so many staff that are able to share their skills and expertise. We are incredibly grateful to them for doing so on a voluntary basis and giving their time freely. As usual, there is a fantastic range of opportunities on offer for our different year groups - drama, musical theatre, hockey, storytime, computer coding and recorders are just a few of them.
Submit your club's choices here.
The deadline for responses is 10am Monday 26th September.
Spaces will be allocated immediately after this deadline. Please be assured that a great deal of time and effort goes into the allocation of places and will continue to do our very best to ensure that every child who has requested clubs gets at least one of their choices. Late applications can only be considered if there are still spaces in the desired club(s).


We have been so proud of all the new Reception children which have started their time at Dunalley this term and have embraced our school motto of Respectful, Ready and Safe. There are new friendships being formed, exploring underway and excitement in learning – we are all really looking forward to the year ahead!
Starting full time
Reception children will start with us full time from Monday 26th September; the school times are 8.40am - 3.10pm
Tea and chat
We would like to invite all reception parents and carers for a tea and chat on Wednesday 28th September at 2.45pm in the school hall. It will give us an opportunity to catch up after the first few weeks, give you a little more colour as we start our phonics lessons with the children and answer any questions you may have.
School Lunches
To echo what was highlighted via tapestry, please chat with your children in the mornings about lunch choices. Reception children will be asked to choose their lunch option at morning registration from Monday.
You can access the menu here (it will be week 1): Menu - Summer 2022
Nursery and Pre-school children have settled well into the term and for many, into a new setting. They have been exploring the environment, enjoying mark making, painting, construction and the outdoor area. Some of the children have been taking part in Boogie Beats sessions too. We have been introducing the children to yoga, classical music and our squiggle and wriggle programme. We have a busy week but they are taking it all in their stride!
We are very pleased to be welcoming Mrs Hannah Spiers to the team, as an Early Years Practitioner (level 3). Some of the children already know her as she has been helping out with some supply cover so we know the Hannah will be diving straight onto her new role.
Open Morning for 2023 Starters
10am-11.30am - Wednesday 9th November
If you have a child due to start school in September 2023, we are delighted to invite you into school on Wednesday 9th November, from 10am to 11.30am. During the visit you can look around, meet the Dunalley team and chat with our Headteacher and other Senior Leaders.
Please email [email protected] if you would like to join us.
We would like to make you aware of the Holiday Free School Meal Voucher scheme that Gloucestershire County Council is currently offering to families in Gloucestershire.

This October half term, Gloucestershire County Council are providing vouchers to eligible families who have signed up to our Holiday Free School Meals (FSM) scheme. These vouchers are provided by Gloucestershire County Council as part of its commitment to 'no child goes hungry'. The vouchers are funded through grant funding we have received and is separate to that of the term time free school meals.

The scheme is for children in reception to year 11 who receive benefits-related free school meals and attend a school in Gloucestershire.

Families who have signed up to the scheme will receive £15 per child, for the week half term.

To find out more about the scheme and to apply, parents can visit our Holiday free school meal vouchers webpage<https://www.gloucestershire.gov.uk/education-and-learning/school-transport-and-free-school-meals/meals-during-school-holidays/holiday-free-school-meal-vouchers/holiday-free-school-meal-vouchers/#main

Parents who have signed up previously do not need to re-register, they will already have been included. To ensure we reach all those who are eligible, we are encouraging parents that have not previously signed up, to sign up as soon as they can.

For those parents who have already signed up, if more children have become entitled to free school meals since you applied, please contact [email protected]<mailto:[email protected]


Applications for Holiday Free School Meal Vouchers for the October half term period are now open until the 11 October. Voucher emails will be sent out on 19 October. Please check their junk/spam email folders during this period as sometimes the vouchers end up there.
If families have not received their vouchers by the 19 October, please contact: [email protected].
If your child is absent, please contact school via the School App or leave an answer phone message by 9am.
Please do not send an email.
Our app provides family members with parental responsibility with an easy way to communicate with us and access important information.
It is linked to our website, run by Schoolzine and is accessible on Apple and Android devises.
Over the next few months we will be moving away from our existing text service to solely using the app.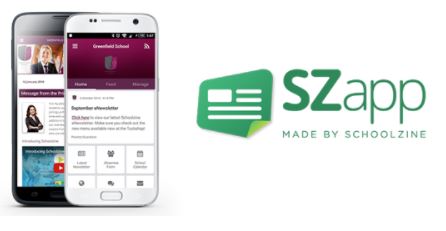 Please make sure you are ready by downloading our app now!
Simply, log onto your app store, download the Schoolzine App - SZapp, sign in using the email you have shared with us and use code 7251 (please do not share this code with anyone without parental responsibilty). Do not set up a separate account on the app.
Do you feel that you are now ready to get back into work, but still want to be at home for your family? If so, we have the solution.
Did you know that many of our staff returned to work through the role of midday supervisor?
Some of our team have now furthered their careers with us, moving on to become Teaching Partners, Office staff and Nursery Practitioners. Even Mr Childs, our Site Manager, started with us as a member of the lunch time team.
This is an exciting time to join the Dunalley team, and there are so many benefits to working at school. Here is what you can expect:
You work during term time only as an OPAL Play Partner/Lunch supervisor
You work for 38 weeks a year, but get paid for 43.5 weeks a year
A regular income for 12 months of the year (summer holidays too)
Lots of free training and development opportunities
Excellent pension through the local government pension scheme
A lovely, friendly and rewarding working environment
Wellness packages

Comprehensive induction programme

Opportunities for progression

Supportive and approachable network of colleagues



"One of the biggest strengths in the school's work is in the continuing development of staff to take up key posts and responsibilities.'"
Ofsted
Whenever we have a vacancy at Dunalley we welcome applications from people who are keen to make a difference and add that little bit extra.
OPAL Play Partners
We really do want to build our team of dynamic Play Partners, to support meaningful and productive child-initiated play during our lunchtimes ensuring that our children have the very best lunchtimes experiences possible.
Lunch Hall Supervisors
We also want to add to our fabulous team who work in the dining hall.
Full details of our vacancies are available on our website – opportunities to work at Dunalley available here.
We are recruiting for OPAL Play Partners
We are seeking to recruit dynamic Play Partners who will support meaningful and productive child-initiated play during our lunchtimes ensuring that our children have the very best lunchtimes experiences possible. This is a fabulous opportunity to join our team here at Dunalley as we continue our OPAL journey, our whole school play initiative. Full details are available on our website – opportunities to work at Dunalley available here.
Please remember that Lates ends at 5.30pm (unless you have made a pre-organised, specific arrangement with the office to collect your child earlier).
Whilst caring for children in Lates, our fantastic team are busy facilitating play and activities whilst making sure that everyone is safe and happy. They make the most of our fabulous grounds whilst also providing a range of indoor opportunities. In order to ensure that staff can focus on these essential tasks, we can only facilitate early pick ups in exceptional circumstances. Thank you for your understanding.
Atlas Holiday Camp - October half term
It's just 4 weeks to go until Atlas Camps will be running their award-winning holiday clubs this October half term, with a selection of places still available to book!
Rating Outstanding by Ofsted, Atlas Camps specialise in multi-activity clubs for children ages 4-14. With a focus on fun, activities on offer span everything from arts and crafts, to sport and active play, all in a safe, enjoyable environment designed to cater for all.
Highlights include:
Ofsted rated 'outstanding'
Childcare vouchers accepted from a variety of providers
Early drop-off/ late pick-up options
Sibling discount available
For further information, please watch this video https://atlascamps.co.uk/promo/generic-16x9.mp4
Head to the Atlas Camps website at www.atlascamps.co.uk to book.